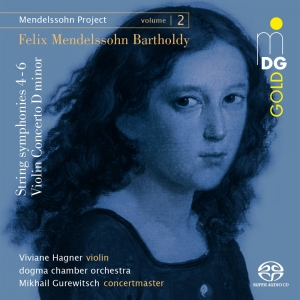 "Mendelssohn Project Volume 2"
New CD: Mendelssohn Project Vol. 2
The second installment of the dogma chamber orchestra's ambitious Mendelssohn project: this time the programme includes a special triad with Symphonies Nos. 4 to 6, plus the Violin Concerto in D minor with the wonderfully versatile Viviane Hagner as soloist. With this entertaining programme, one can listen to a great genius growing, for the 6th symphony at the latest fires the young Felix from the baroque models right up to the height of his time.
New CD: Mendelssohn Project Vol. 2
Mendelssohn Project
Elbphilharmonie Hamburg
Cologne Philharmonie
"There's still so much to explore in classical music."